Post by The Circle Television Network on Aug 4, 2018 19:24:55 GMT -5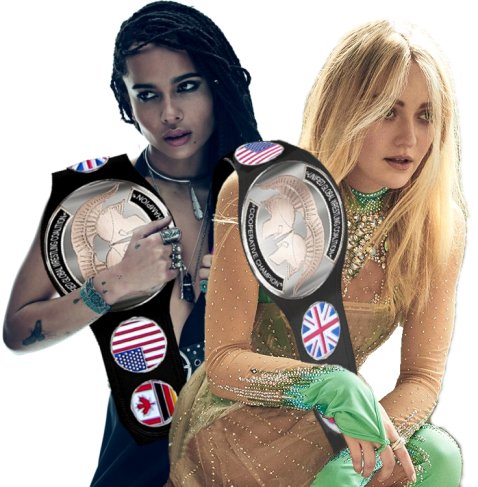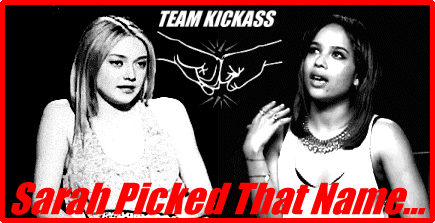 TEAM KICKASS




WRESTLER INFORMATION


Name: Sarah Selena Lacklan

Hometown: Lacklanland

Weight: 125 lbs

Height: 5'2"

Wrestling Style: Super Junior


WRESTLER INFORMATION


Name: Kenzi Michaela Lacklan



Hometown: Hollywood, CA


Weight: 136 lbs


Height: 5'2"


Wrestling Style: Showman

COMMON MOVES

Suplex

Shotgun Dropkick

Clothesline

Crossbody

Spinning Heel Kick

Back Breaker

Back Elbow

Shoulder Block

Sleeper Hold

Sharp Shooter

Kickout DDT

Hurricanrana

Choke

Spinebuster

Springboard Moonsault

SIGNATURE MOVES"BREAKOUT PERFORMANCE"Codebreaker"ONE HIT WONDER"Supergirl Punch"BETTER THAN YOU"

Opponent's Finisher

FINISHING MOVES"THE BLOCKBUSTER"Leg Drop DDT"THE WALK OF FAME"Curb Stomp"HOLLYWOOD & VINE"Schoolboy/Single Leg Crab


TEAM INFORMATION

Combined Weight: 261 lbs
Theme Song: "Burn" by The Cure



RING ENTRANCE


The lights flicker in the arena as "Burn" by The Cure begins to play. Kenzi and Sarah Selena Lacklan walk out together. The sound of a screeching hawk is heard throughout the arena as the two execute their signature fist bump. An explosion of pyro erupts as the pair head down to the ring together.

(Sarah will typically take the microphone from the ring announcer and rundown their opponents.)



TAG TEAM DYNAMICS

Kenzi and Sarah work well as a unit. Sarah's methodical technical attack is supplemented by Kenzi's speed and guile. This dynamic mix of techniques frequently leaves the opposition off balance as the two work quick tags with a lot of double team attacks.

Their personal relationship often leads them to fight with much more emotion when either member of the team is in trouble. Sarah employs a more brutal tactics while Kenzi employs a showman's style.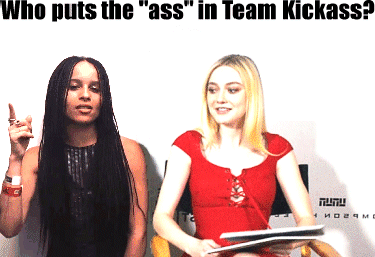 TAG TEAM MOVES

Double Running Bulldog
Irish Whip Into Charging Clothesline
Stalling Double Suplex
Double Jumping DDT
Shotgun Kick into German Suplex
Rocket Launcher Splash
Tandem Neckbreaker
Legsweep Superkick Combination


TRADEMARK MOVES

SNAP TRAP
(Superkick|German Suplex)

One member of the team grabs an opponent from behind while the other lands a devastating kick to the face as the opponent is taken over into a pinning German suplex combination.


BOX OFFICE SMASH
(Repeated or Flying Crotch Elbow Drop)

Sarah executes a wheelbarrow as Kenzi runs in and drives the opponent down with an Ace Crusher.


BDSM
(Boston Crab | Crossface)

Kenzi applies a single leg crab to the opponent as Sarah comes in and locks in a crossface.


FINISHERS

THE FALCON PUNCH
(Double Punches)
Catching an opponent unaware, Kenzi and Sarah knock them senseless with devastating punches. Sarah lands her "Cop Killa" on one side as Kenzi nails the opponent on with her leaping "Supergirl" punch to the jaw to the other side, usually knocking the opponent out.




INTO THE ABYSS
*Used on smaller opponents*
(Implant DDT/Rope Splash)
Sarah lifts an opponent into her Abyss II as Kenzi mounts the turnbuckle or springboards off the ropes and takes them down to the mat with a diving attack.




STAR MAKER
*Used on smaller opponents*
(Shatter Machine)
Sarah launches an opponent into the air as Kenzi catches them with a codebreaker.